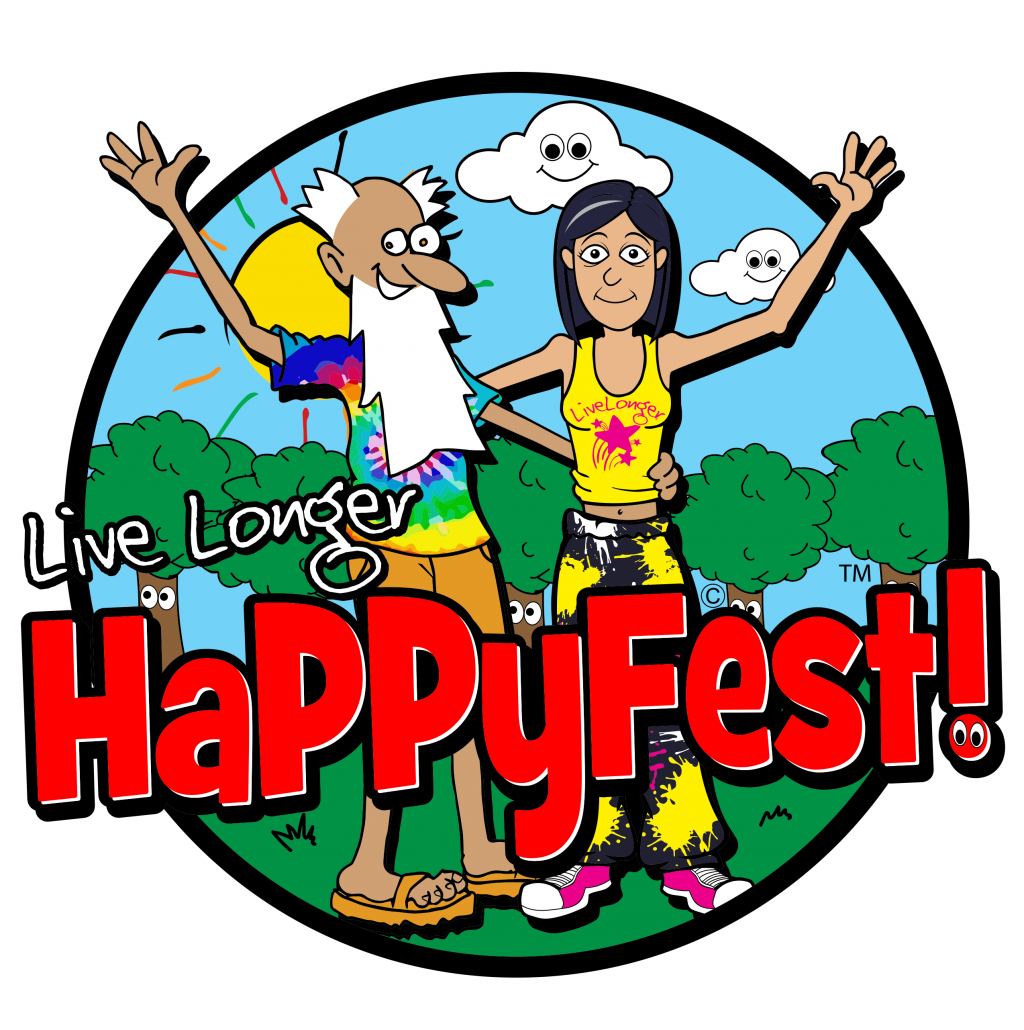 FOR IMMEDIATE RELEASE:
Contact:
Matthew Barksdale/
Kristina Rogers/Jessica Hanners
Phone:
256-269-1850
Email:
Happyfestinfo@gmail.com
Website:
LiveLongerHaPPyFest.com
Come Enjoy a Day of Family Fun, Healthy Food, Great Country & Bluegrass Music, a Huge Dog & Cat Adoption Event and Lots of Unique Retail & Informational Vendors!
First Annual LiveLonger HaPPyFest … Country & Bluegrass Jam!     
Presented By LiveLonger.Life, Homecoming Cafe,
and Lake City Magazine
May 4, 2019 Guntersville, AL
Guntersville, Alabama May 4th 2019   The LiveLonger HaPPyFest® will be a full Saturday of family fun with Country & Bluegrass music and a HUGE dog/cat adoption event. We invite everyone to bring their lawn chairs and instruments, and jam wherever you settle.  We'll have food vendors with healthy & yummy food along with tons of unique and creative retail, health and informational booths to explore. The "LiveLonger Learning & Demonstration Station" in the middle of the LiveLonger Enchanted Forest will teach you about things like healthy cooking or holistic medicine for dogs. You will even learn about edibles in your own backyard!  Bring your family and friends for a day of FUN FUN FUN at the First Annual LiveLonger HaPPyFest … Country & Bluegrass Jam!
 First Annual "LiveLonger HappyFest"® in Guntersville, AL on May 4th, 2019 at Civitan Park  "LiveLonger HaPPyFest"® is a 501(c)(3) "not for profit" event. The proceeds will be given to different local organizations benefiting veterans, and animals in need. The Veterans at American Legion Post 114, Second Chance Shelter and God's Feral Felines are a few of the organizations that will be receiving the proceeds from this event.  We are all about "Helping People, Pets & Planet LiveLonger and Happier"® and spreading positive information and education about how to live longer and happier. Event will run from 9:00am to 6:00pm.