We love our VETERANS!   Without them and their sacrifice we would not have the wonderful freedoms we enjoy now.  They DEFEND our country and our freedom so we can think freely and have the opportunity to live in peace.
Many places in the Earth don't have that luxury.  It doesn't take long to look around the world and see how fortunate we are.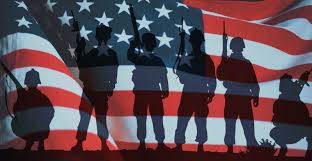 The MOST AWESOME thing is that our military folks join because they want to.  They want to serve and help!  It's an HONOR to serve our COUNTRY and we want to honor them back by giving back!
Please JOIN US in helping our local Veterans, American Legion Post 114 of Arab, AL.  Stay tuned for short interviews and stories about what AMAZING things they do that no one knows about.  They NEED OUR HELP to do and give more.  You'll be SHOCKED at what all they do!   Go ahead right now, set aside what's in your heart to give and Stay tuned…