Well the results for the First Ever LiveLonger HaPPyFest were AWESOME!!!  From what we heard and witnessed, everyone had a splendid time.  Even thought the storms that morning gave us a challenge, everyone kept smiling and pressing on.  The cloggers are a must see in the video below.  Ya couldn't help but smile watching them 🙂
We had several doggies adopted out and the American Legion Post 114 as well as the Ladies Auxiliary made some good connections and money as well.  We didn't get to do all the fund-raising like we had planned because of the storms that morning and others that were following but the few hours of beautiful weather were just that, BEAUTIFUL!!!
Everyone kept saying, "It's so happy here!"…so I reckon happy begets happy.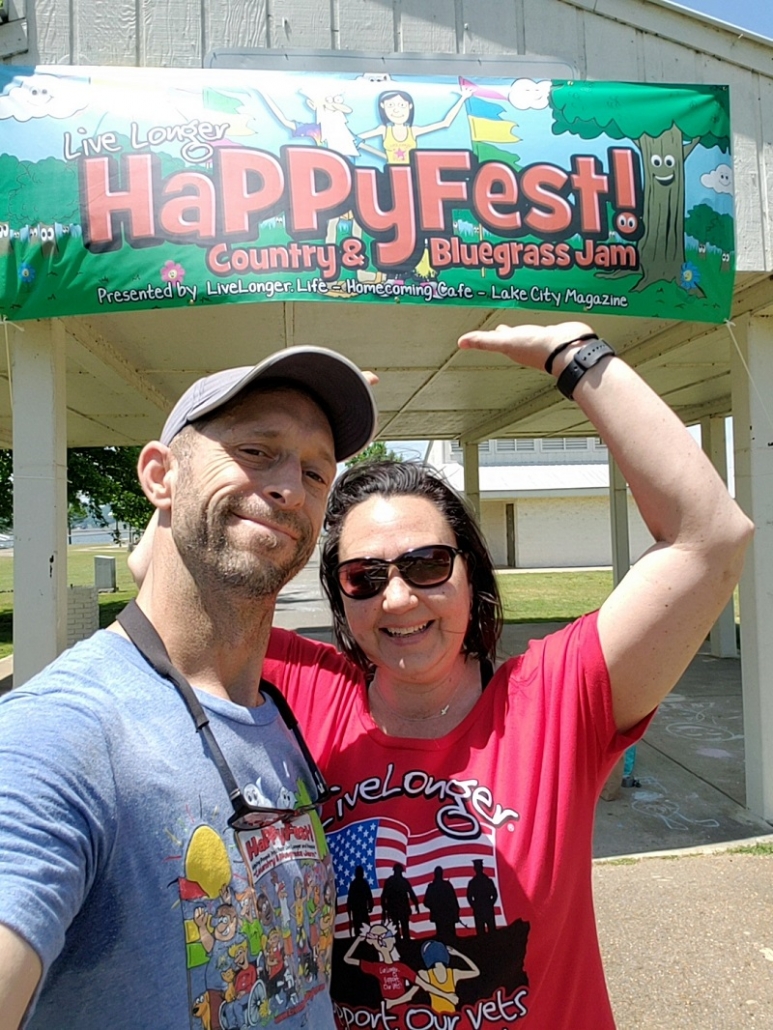 A SPECIAL thanks to all that helped in any way!  We love you and are grateful for the part you played.
Folks keep asking if we will do it again next year so we will see…
We may have it at a different venue or maybe a street fest possibly.  We just want to help the community, raise money for those in need and spread a POSITIVE LiveLonger message across the land!
We also want to thank "As Above Media" for putting together such an awesome video.  You need to contact Ashley Nall to talk about your endeavors.