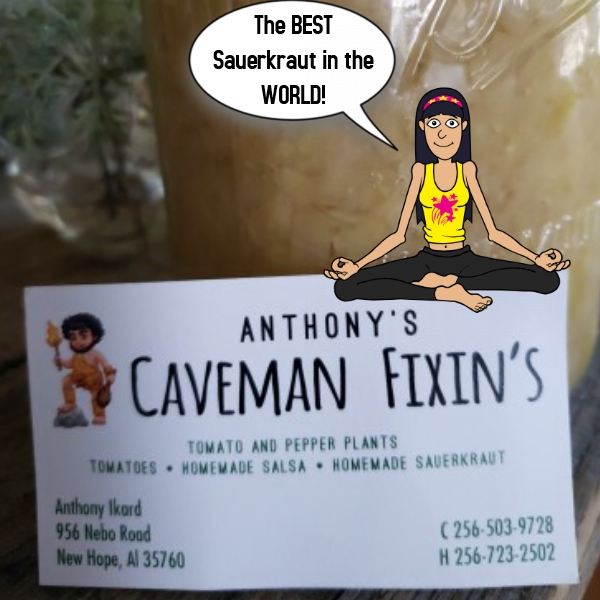 LiveLonger Designs 2018
Starr and I have FOUND a supplier of the B E S T sauerkraut this side of the Great Mississippi and most likely a far piece past it!
Do you like SAUERKRAUT?  ?   ?   ?   ?   ?   ?   ?  ?  ?  ?  ?  ?  ?
If so then you must call ole' Anthony and order some of his "CaveMan Fixin's" Home-made sauerkraut.   He makes it in a churn and it's TOP SECRET on how he prepares it.   It is the BEST tasting kraut I've ever tasted.  It's mild but and sooooo yummy and nothing like the store-bought stuff.
Is sauerkraut good for you?      I didn't REALIZE how healthy sauerkraut was until I read up on it!  
Did ja Know?   Sauerkraut helps our bodies in many ways and thanks to Dr. Axe, the KNOWLEDGE is out there!  We like spreadin' LiveLonger knowledge from everywhere so please check out all the WonDeRfuL things about sauerkraut from Dr. Axe: 
See the Video of Matthew & Krissy fetchin' some fresh sauerkraut for Igbert & Starr.
CLICK HERE TO WATCH  A 1 MINUTE VIDEO
CONTACT Anthony at "Anthony's CaveMan Fixin's"   right here:
Anthony Ikard
256-503-9728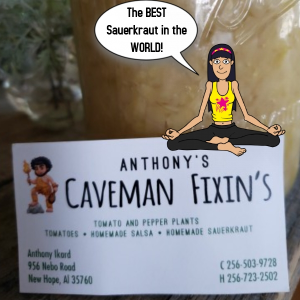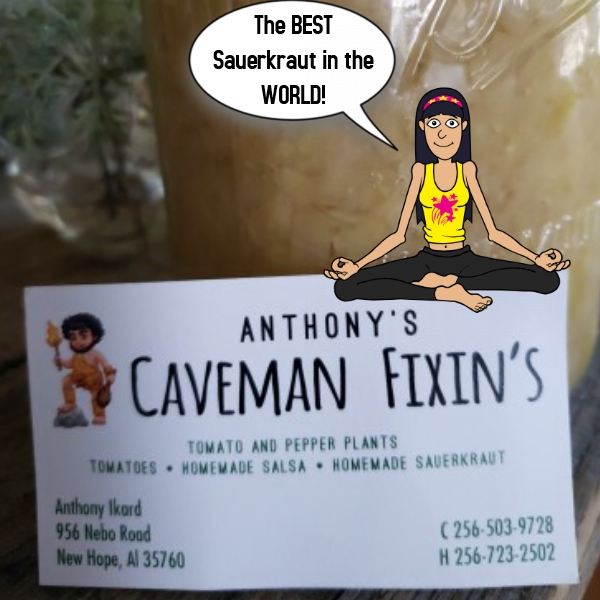 https://livelonger.life/wp-content/uploads/2018/10/Live-longer_livelonger.png
600
600
livelonger
https://livelonger.life/wp-content/uploads/2017/11/helping-people-and-pets-1030x668.png
livelonger
2018-10-06 21:24:52
2018-12-22 22:11:54
Did ja Know? ...Sauerkraut is our Friend! - Learnin' Lessons From a CaveMan!